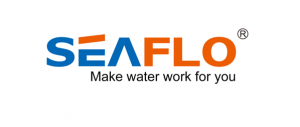 GITMAR is focused on empowering people and businesses. We select top products, deliver high quality training and create the best possible partnerships.  We go beyond helping people and businesses make money, we want to make an impact. We align ourselves with products and resources that improve people's lives, such as Water Pumps, Technology Resources and Professional Development services. 
We want to change the world for the better.  We believe in empowering individuals, teams and businesses.  Our hope is that individuals, communities and businesses thrive, and that anyone associated with GITMAR seeks for self improvement and to make a difference.  GITMAR believes in the power of team and in investing in those it serves. We are creating more than jobs!
To improve lives of communities by assisting in the growth of new or established businesses and  businesspeople who will embark in the distribution of our products and services, with a purpose of development and empowerment of communities.
GITMAR
Is a purpose driven company that focuses on empowering others, by providing top products that will not only benefit the businesses we serve, but also positively impact the communities these businesses provide services to.  We focus on three key areas:  Technology (Web Design, Video Surveillance and more), Water Pumps (Products that help communities improve their realities), Training (Business development and empowerment).
Products & Services
We offer products that positively impact lives.  Our Seaflo Water Pumps can help improve water supply to homes, improve irrigation in farms, pump water from rivers/wells.   Our Technology products offer opportunities for businesses to improve their marketing, or for entrepreneurs to launch new or expand their business.  We simply want to make businesses stronger. 
Bringing It Together
Beyond the sales, we hope to strengthen communities throughout Latin America.  Not only do we make investments in youth service organizations, we also encourage our partners to do the same.   Ultimately, the stronger we make our communities, the stronger our businesses will become. 
Businesses Benefit
Research indicates that businesses that align themselves with a Social Impact organization, will generate 65% more business than those who don't. 
Technology
GITMAR has access to a variety of technology products, from Video Surveillance Systems, to Windows and Apple Hardware.  We offer an extended line of new and refurbished products for resellers.
Wholesale Websites – Our program allows businesses of all types, to add a product to their list.  65% of clients indicate that they are more likely to do businesses with a company that has a Website, we are here to help you help those businesses and yours.
Social Media and Marketing – We have a team of Social Media experts who can guide businesses through the process. We offer training and Social Media management, which includes analytics, growth and impact. 
Staff Development
GITMAR specializes in developing your team.  Whether it's specialized training on specific product sales, installation or improvement, or sales tactics. 
We also offer customer service and leadership training. 
Water!
Our Seaflo water pumps make life better for communities.  We offer specific products that add pressure to the water in homes, improve irrigation systems and pumps water from wells/rivers/lakes.  
Making water accessible to communities, with affordable, quiet and some solar powered solutions, can help communities thrive.
For those interested in launching a business, we work with you from start to finish, yes even including a FREE Website and training.